Paideia Retains DEI Consultant Al Vivian
Dear Members of the Paideia Community,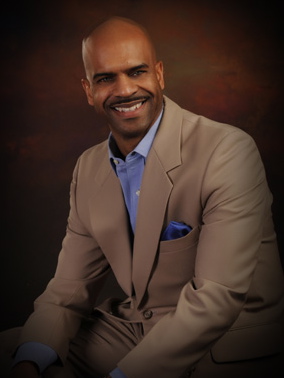 Al Vivian, president and CEO of Basic Diversity
Our students' safety and well-being are our number one priority.  In furtherance of this goal and in response to issues highlighted by Black Lives Matter and @BlackatPaideia, we embarked on an intensive process of listening and self-reflection.  As we have outlined in past communications, in response to your input; the board of trustees decided in late June to hire a consultant to provide an independent audit of the school's culture, systems, and programs and then to propose a set of public recommendations to help the school achieve meaningful change as it relates to diversity, equity and inclusion.  We are excited to announce that we have selected Al Vivian, president and CEO of Basic Diversity (www.basicdiversity.com), to engage with us to achieve this objective.  Basic Diversity, started by Al's father C.T. Vivian, has been in business for over 45 years and has been rated as one of the top inclusive leadership consulting firms in the industry. 
Before outlining our next steps in the engagement with Al, we want to provide you a brief background on the selection process.  Upon announcing at the end of June that Paideia would hire a third-party consultant, we established a group led by board chair Wayne Aaron to dedicate extensive time for the selection process.  This committee consisted of Paul Bianchi (head of school), Laura Magnanini (assistant head of school), Nisha Simama (multicultural coordinator), Oman Frame (coordinator of diversity, inclusion and equity), Melinda Cooper Holladay (trustee and former board chair), Shenia Kirkland (trustee and chair of the Diversity, Equity and Inclusion board committee) and Ade Patton (trustee).  We wanted to act with a sense of urgency yet ensure that we were thoughtful in our process and that we sought out the absolute top consultants to perform this important work for the school.
We began with a list of 17 consultants that were recommended by various constituencies within the Paideia community, mostly from our parent body.  We reviewed the list of 17 recommendations and analyzed each consultant's capacity and qualifications.  We were looking for people and organizations whose work was consistent with our Framework of Values, who have local connections and have some experience working with schools.  We also asked a few HR professionals for their opinions and experiences with those on our recommended list.  After this careful vetting process, the selection committee narrowed the list down to three finalists and held a series of Zoom interviews.  After meeting with each of the consultants, we invited two of the finalists to submit a formal proposal.  Our team reviewed each of their proposals, discussed them in a number of meetings and reached a unanimous decision to engage with Al Vivian.  Al has extensive experience and an excellent reputation locally and nation-wide.  We are confident Al represents the values of our community and will be a thoughtful partner in this evaluation.
Al is eager to engage in this work with Paideia and has informed us that he has prioritized his schedule so that he can begin in September.  The assessment, including the public recommendations, will take three to four months to complete.  Al will lead the following activities as part of his independent assessment:
Conducting executive interviews with key leaders in the school's administration and staff along with leaders of other constituency groups to acquire a leadership perspective on diversity as it relates to each person's area within the Paideia community.
Facilitating focus group sessions with major Paideia constituencies that will provide a small group setting designed to foster candid and open dialogue.  The demographically-diverse focus groups will include students, parents, faculty, administration/staff, board members and alums.  Later this month, we will be sending information on how members of our community can participate in the focus groups.
Designing and administering a community-wide survey to solicit all individual voices to help understand the perspectives from all Paideia community members.
Evaluating the school's policies and procedures as well as its handbooks to suggest any potential improvements consistent with the strategic goals of this assessment.
Assisting with the establishment of the new Diversity, Equity and Inclusion board committee and the design of its scope, objectives, composition and overall functioning role.
Over the next few weeks, Al will begin engaging in and setting up the specific processes for the above listed activities.  We will leave room in the process for Al to ensure that all voices in our community are heard.  Additionally, we will set up a cadence of communication to keep the Paideia community informed of the progress.  As we have stated, the findings from Al's evaluation will be made public so that all members of our community have visibility into the assessment process and the resulting set of actions the school will undertake.
We look forward to this next phase of work to create an environment where every student is respected, heard and valued at Paideia.
Warm Regards,
Wayne Aaron
Board Chair
Paul Bianchi
Head of School